Welcome to
Athletic's Moving & Delivery Service
With five years of industry experience, Athletic's Moving & Delivery Service is proud to provide moving services across Southern California. Our expertly trained and friendly team of movers make it a point to always be punctual and to accommodate all your unique needs. If you need loading and unloading, packing services, clean-up, and furniture assembly, we can make it happen; all at pricing that's competitive and fair. We'll help you get where you want to go, and we'll do it with a smile. Contact us today for a free quote.
Having been in this business for some time now we know families cherish their belongings and our number one goal here is to make sure we treat all their things as if it was our own. Having a friendly attitude also brings trust to our future clients, and as a business owner, I make sure our team is always positive and ready to work hard and make sure everything arrives safely to our customer's new location.
From Moving to assembling our team is always ready and we make sure everything is easy and done for our customers.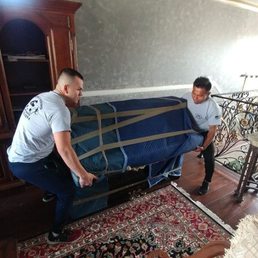 Send us an email. We are always happy to help you.